Meet Our 2017 Summer Interns
Welcome our 2017 Summer Interns for our Public Housing Organizing Project, who will be developing the leadership of Asian public housing residents to fight for language access and developing their own leadership as community organizers.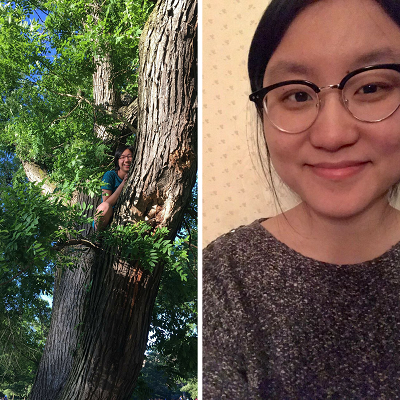 Lisa Ng is a second generation Chinese (Toishanese) American who is also a longtime resident of Queensbridge Houses. She has long admired CAAAV's work as a participant in various other aspects of Asian Americana – Asian American Writers' Workshop (AAWW), the Asian Pacific American Institute for Congressional Studies (APAICS), and most recently, the NYC Asian American Student Conference (NYCAASC). This summer, she decided that it was time for her to bring her work home. Although Lisa's academic interests are specifically in solid waste management and environmental justice, she is excited to jump headfirst into working for her community in terms of housing justice issues. In her free time, she likes to climb things, eat Asian soup noodles, and to think about her future PhD dissertation about garbage.
Yuni Chang is a 1.5-generation Korean American from New Jersey. She was raised in a family that loves art for its potential to move people, and became politicized through poetry in high school after her and a friend were threatened with suspension for writing a piece about white supremacy. Her experiences with student organizing for ethnic studies in college taught her that the fight for racial and economic justice is a daily, lifelong practice. Yuni is excited to build power with CAAAV, experience the revolutionary spirit of New York, and to move toward a world where all our people are free.