Chinatown Art Brigade: Using the Power of Culture to Fight Displacement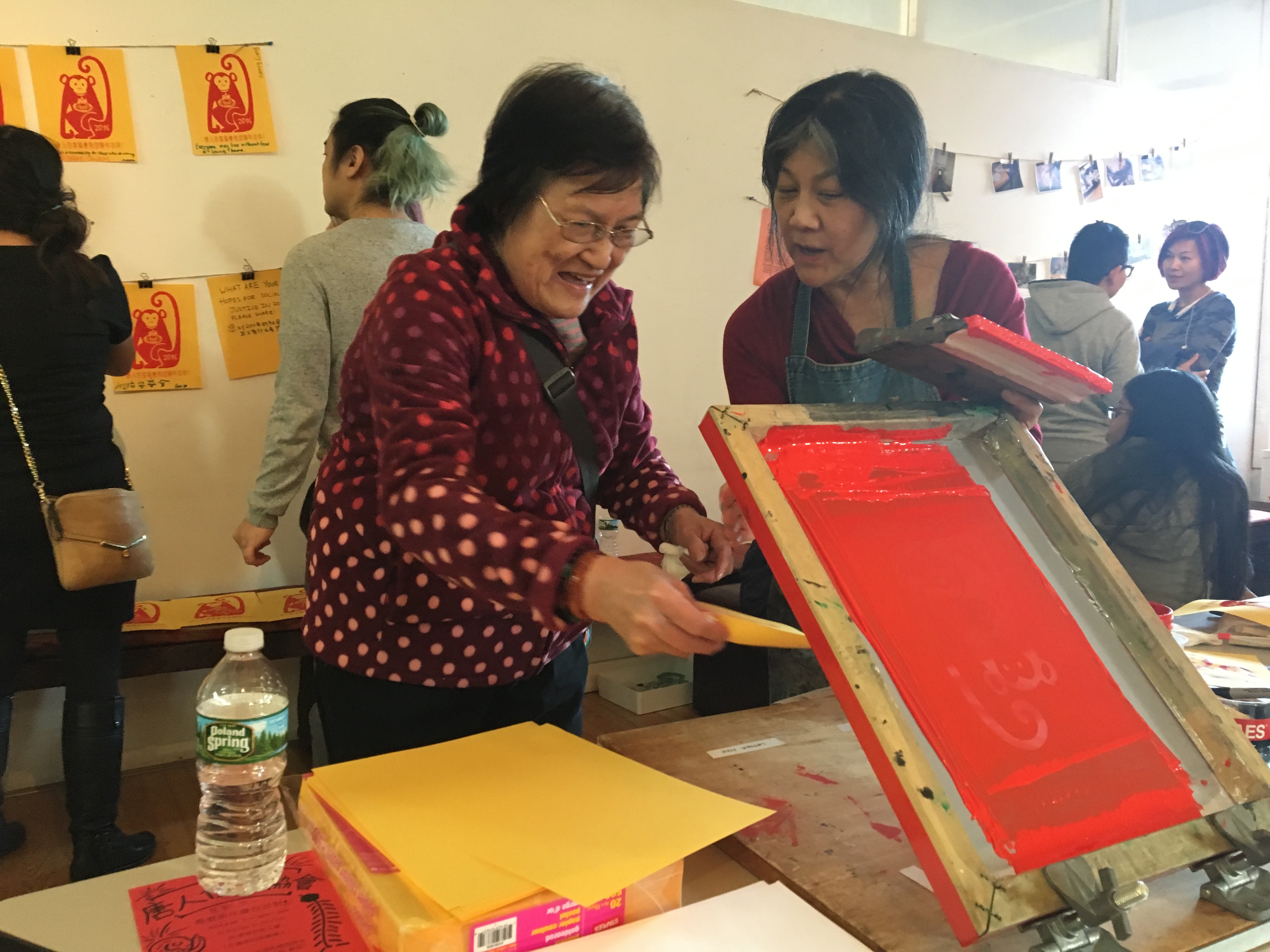 In 2015, artists Tomie Arai, ManSee Kong and Betty Yu formed the Chinatown Art Brigade (CAB) a cultural collective that recognizes the power of art to advance social justice.  As Asian American social justice minded artists, cultural workers and media makers they have roots in activism and movement-building work. We believe that art, culture and media work must serve and advance these social justice movements.
The Chinatown Art Brigade will be working closely with the Chinatown Tenants Union and CAAAV staff to launch "Here to Stay" a public art project that will address themes of gentrification and displacement in NY Chinatown. Artwork will be produced in workshops at the CAAAV offices in the spring and summer of 2016. Stay tuned for more news!