Support NQAPIA At Plate by Plate 2016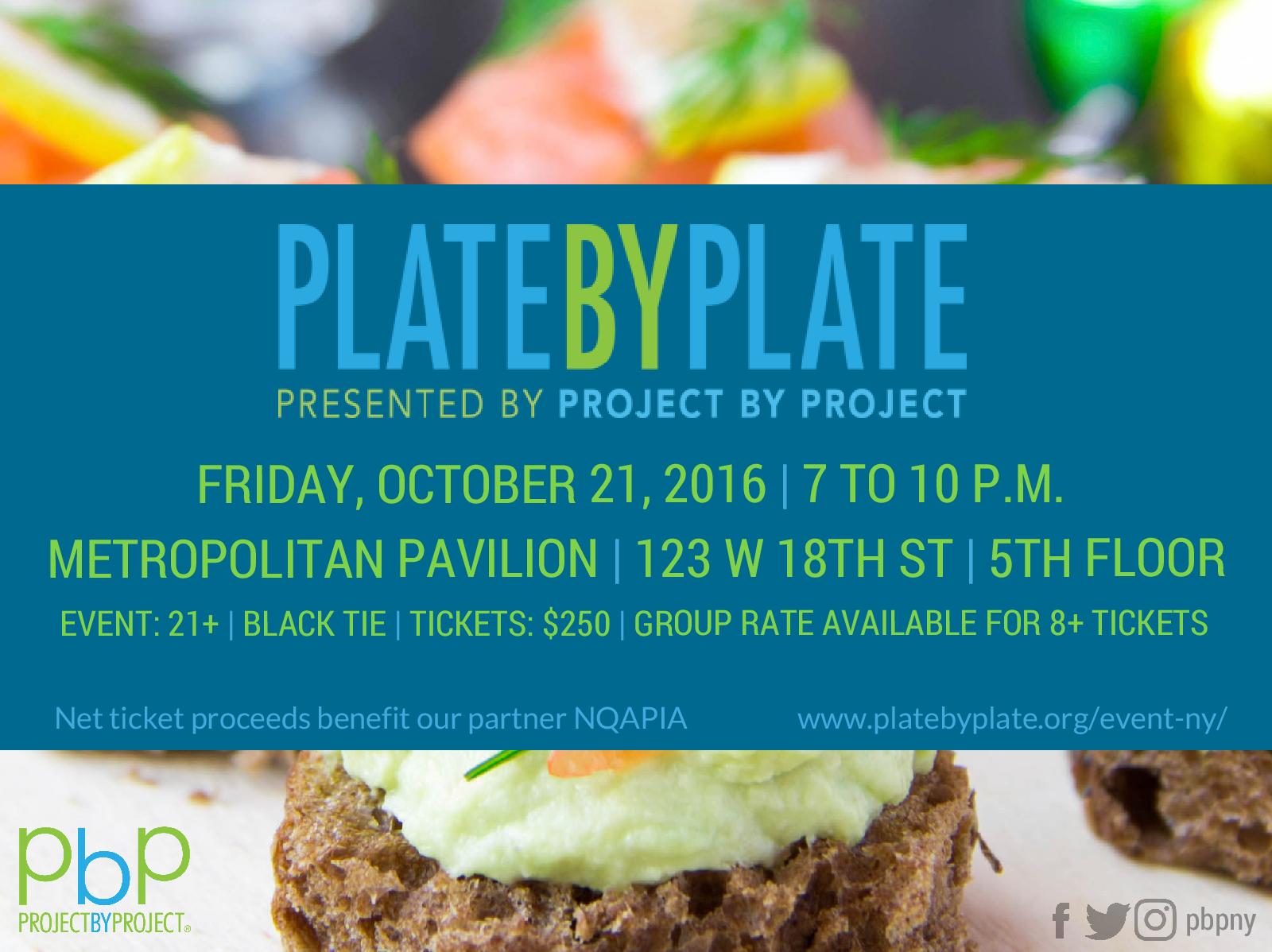 From Project by Project: Give back to the community while tasting dishes from the city's hottest restaurants at Plate by Plate 2016!
On October 21st at the Metropolitan Pavilion (123 W18th St) from 7-10 p.m., chefs from the kitchens of All'onda, Annisa, Thalassa, and more will offer samples of their trademark dishes. Proceeds will be donated to the National Queer Asian Pacific Islander Alliance (NQAPIA). Tickets can be purchased on eventbrite.com. Use code caaav2016 for a $25 discount.