What We Accomplished
Last year's #PP10K, 58 People Movers fundraised almost $13,000. That $13,000 resulted in system-wide impact for low-income Asian immigrant communities. In the past 12 months, CAAAV has worked on: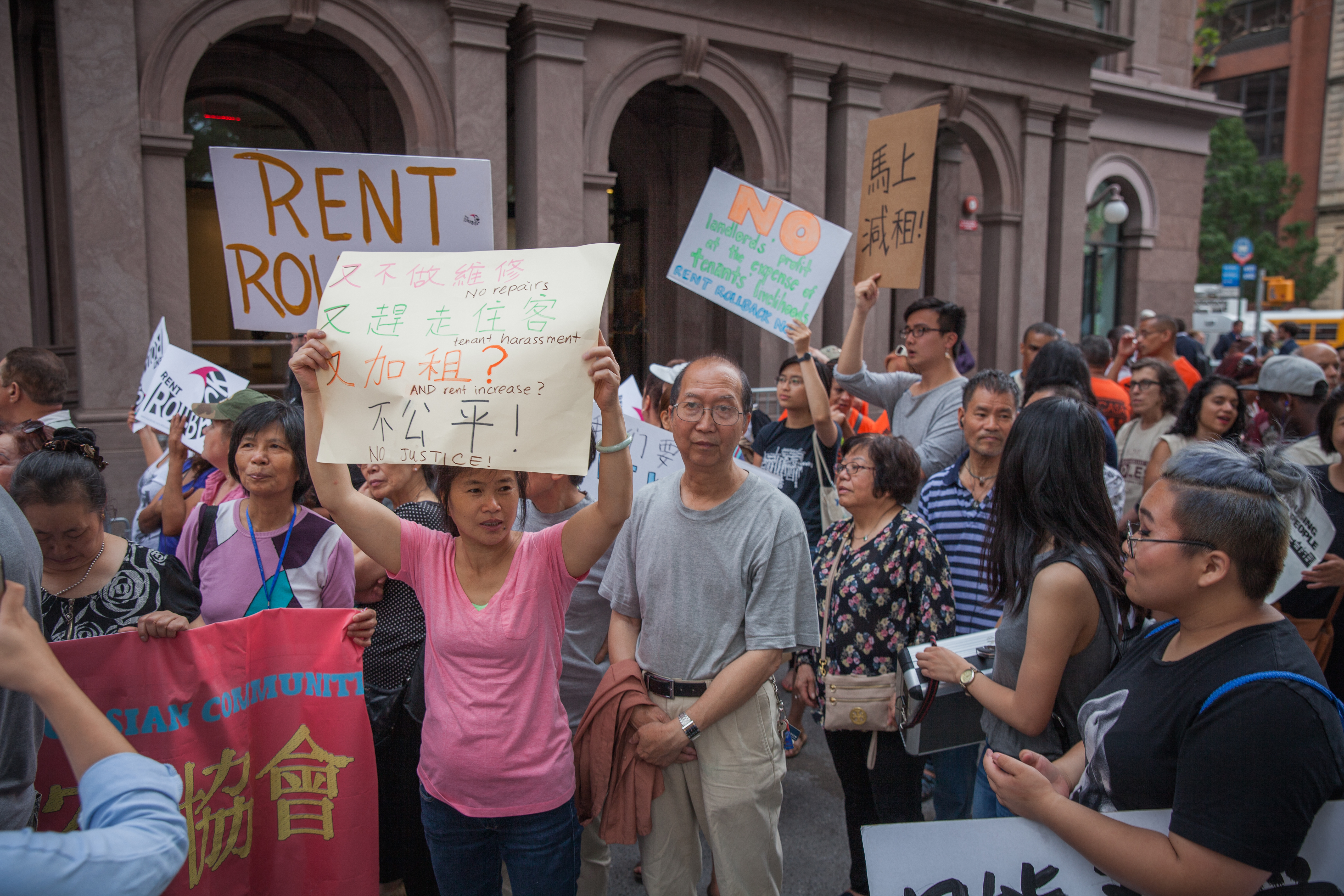 PROTECTING AFFORDABLE HOUSING IN CHINATOWN
Our Chinatown Tenants Union trained residents in Manhattan's Chinatown to organize tenant associations to fight corrupt landlords trying to evict long-time tenants.

And our tenant leaders won!

In 90 Elizabeth, for example, tenants united and applied public pressure to make their landlord stop harassment, repair all building violations, and make structural renovations for safer apartments. In 22 Spring, tenants also won suspension of 15 months of rent payment for suffering dangerous living conditions in the past.

Our Chinatown Tenants Union worked with low-income tenants from across the City to win a historic rent freeze for the second year in a row, protecting over 1 million rent-stabilized New Yorkers from unfair rent increases.

DEMANDING LANGUAGE ACCESS FOR IMMIGRANTS
Our NYCHA Organizing Project published No Access: The Need for Improved Language Access, the first ever report on the experiences and policy recommendations of Asian immigrants in public housing leading to NYCHA adding Mandarin and Cantonese to their Central Call Center in addition to English and Spanish. This win has opened the window to push for other Asian languages including Bangla and Korean.
Our NYCHA Organizing Project is currently meeting with NYCHA to deliberate further language access reforms:  stronger datatracking of language access needs, interpretation for call-in repairs services, and increased funding for NYCHA staffing and services for LEP residents.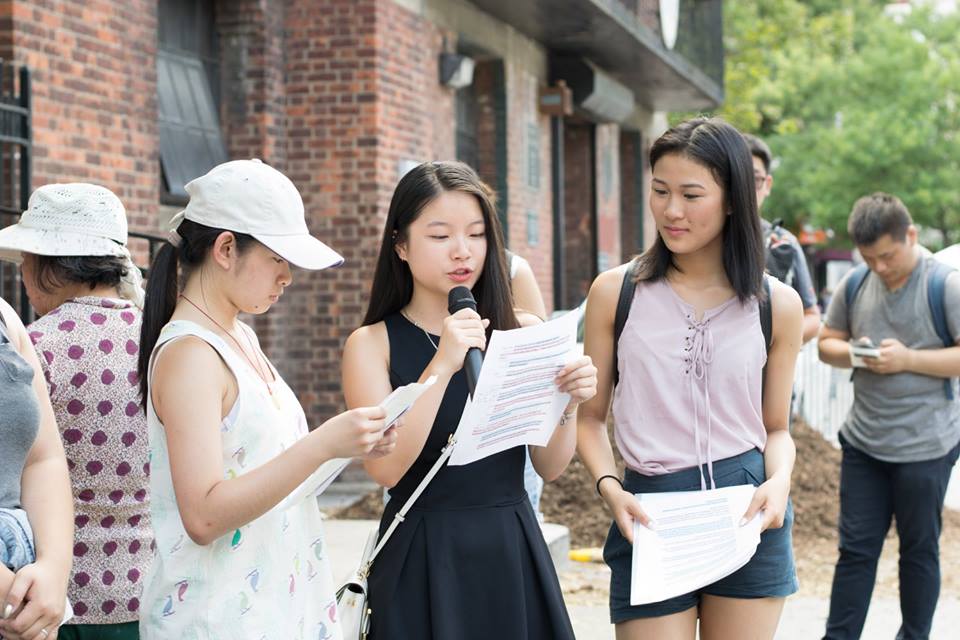 FOSTERING GRASSROOTS LEADERS
CAAAV trained our immigrant members to develop organizing skills that catalyzed our organizing victories: community outreach, public speaking, direct action coordination, etc. Through leadership development, our members see they are not just victims of issues, but can enact systemic change. Recently, in NYCHA, our

 members learned they shared struggles applying for lease renewals in English and designed a community survey petition to deliver to NYCHA. They are also working on filing a lawsuit together to hold NYCHA accountable.

Our Asian Youth in Action internship trained 15 bilingual Asian youth

to become organizers working alongside our adult tenants to advocate for affordable housing and language access. Bilingual youth already act as interpreters for their families. Through the internship, our youth leaders built the confidence they need to be long-time advocates for the Asian American community across language and generational divides.

CAAAV's members are building bridges across communities of color to fight for collective liberation. CAAAV's youth members coordinated direct actions and mobilized to join a broader movement for police accountability. Our NYCHA members hosted events and mobilized for public hearings to connect with other NYCHA tenants building a multiracial movement to protect public housing.
WHY SUPPORT CAAAV RIGHT NOW?
This upcoming year, CAAAV is staffing up our own capacity so we can win the victories our low-income Asian immigrant communities need to keep New York affordable and livable. One campaign for Equitable Rezoning has the potential to protect affordable housing and tenant rights in Chinatown/LES for many years to come, but we need your support now to succeed.  So let your friends know: CAAAV's accomplishments are possible because of community support and ask them to contribute today.