Tenants Demand to Landlord R.A. Cohen, "We Have a Right to Safe Homes"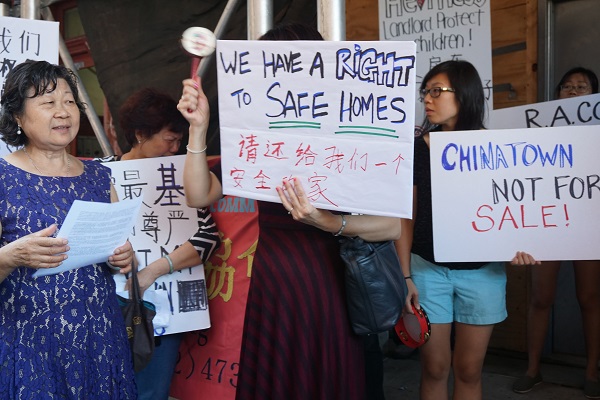 Chinatown, New York, NY – On Thursday, September 22nd, 247 Broome and 135 Eldridge Street residents, who have been subject to ongoing eviction threats and alleged harassment from R.A. Cohen Properties, held a press conference and rally at 135 Eldridge Street to declare their right to safe homes. Tenants, who are predominantly low-income and Chinese, united to fight back against R.A. Cohen, who they believe is trying to push them out of their homes. The tenants told their stories about the serious repair and construction issues they face.
Tenant leaders demanded accountability for what they believe are R.A. Cohen's predatory tactics to displace them from their rent-stabilized units. The tenants at 247 Broome and 135 Eldridge Street asserted their right to live in safe homes, free from landlord harassment, and without the imminent threat of displacement that many Asian immigrants in Chinatown and the Lower East Side face.
In partnership with MFY Legal Services and the Urban Justice Center's Community Development Project,tenants from both buildings filed a lawsuit against R. A. Cohen Properties to address issues related to illegal construction and repairs within the buildings. The tenants decided to commence these cases after ongoing efforts to resolve repair and harassment issues with management proved unsuccessful.