Asian Youth in Action
Asian Youth in Action (AYA) Gender Justice Summer is an 8 week program running through July – August 2017 for Asian, South Asian, and Southeast Asian women, trans, and gender nonconforming (TGNC) youth ages 14-20.
As young women and TGNC people, our experiences are not often well represented in society or within our own communities. Since we know we face issues such as street harassment, gender expectations, and issues with mental health, we want to empower ourselves to fight against gender inequities and violence. Through this program we hope to envision a world where our voices and experiences are centered.

Our (AYA) Gender Justice Summer is an opportunity for:
– Connecting and sharing experiences as young women, trans, and gender nonconforming Asian, South Asian, and Southeast Asian youth
– Attending twice a week leadership skills training's and social issue workshops, including topics such as public speaking, racial justice, feminism, gender & sexuality, and more
– Participating in team-building workshops to develop friendships and events with other youth and people working in the field from across the City
– Building a youth-directed project as a group that centers the uplifting of our communities

Through this summer program, AYA aims to bring together a group of vibrant, compassionate Asian youth, who will gain valuable leadership development, friendships, and experience in a community organization to be a leader for gender justice and social change.
Upon completion of the program, interns will receive a transportation stipend, community service hours (if applicable), and letters of recommendation upon request.
What you need to know to apply:
– Meetings will be held twice a week on Tuesday and Thursday from 12:00 – 4:00 pm
– Applications are due by Tuesday, June 6, 2017
– You can apply here: http://bit.ly/ayajustice
– Contact our Program Coordinator, Tejal Mankad at tankad@caaav.org for more information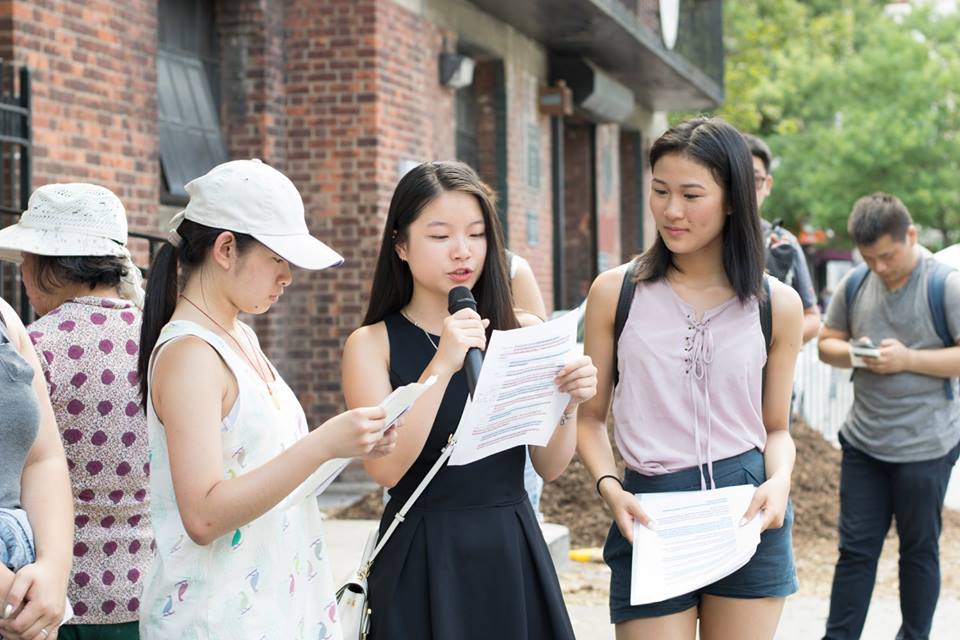 CAAAV Organizing Asian Communities works to build grassroots community power across diverse poor and working class Asian immigrant and refugee communities in New York City.