Asian Youth in Action
Asian Youth in Action (AYA) is a 7-month internship program running from February 2017 to August 2017 for youth ages 14-20. This is an opportunity for Asian young people who speak Bangla, Korean, Mandarin, and/or Cantonese to serve low-income Asian immigrant communities. Interns will gain hands-on experience through:
–  Working with the Chinatown Tenants Union or the NYCHA Organizing Project for 10 hours each month.
– Monthly leadership skills trainings and social issue workshops. Including racial justice, feminism, housing rights,  economic justice, multilingual interpretation, and more.
– Monthly team-building workshops to develop friendships and events with other youth and immigrants from across the City.
– Building a youth-directed project as a group that centers the uplifting of our communities
Through this internship, AYA aims to bring together a group of vibrant, compassionate Asian youth, who will gain valuable professional development, experience, friendships, and personal growth through our organization.
In addition, upon completion of the program, interns will receive a transportation stipend, community service hours (if applicable), and letters of recommendation upon request.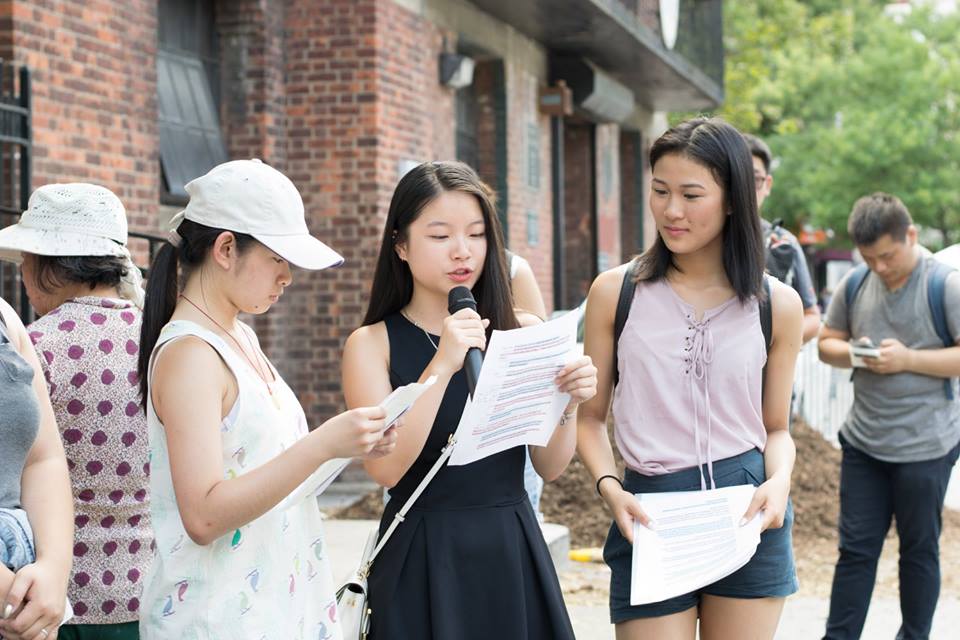 Coordinators of the AYA 2016 Street Fair introducing the interactive games for tenants and local youth to learn their housing rights!
*Application deadline: January 2nd, 2017
*We are seeking applicants with basic Bangla, Korean, Mandarin, and/or Cantonese skills because interns will work with tenants with limited English proficiency!
Contact our Program Coordinator Carol Lin at aya@caaav.org for more information