Every day, poor, working class, elderly, and migrant communities of color fight to survive under capitalist white supremacy and patriarchy. Racial capitalism fuels state-organized killings–as with the police murder of Tyre Nichols in Memphis. And racial capitalism drives state-organized abandonment–as with elderly Asian and Latino migrant farmworkers killed in Half Moon Bay, where they long faced brutal living and working conditions.
Our grief this past month returns us to the fundamental questions that drive our work: How can we dismantle an exploitative system–one that transforms housing into a commodity, squeezing rent from scant wages and pensions? How do we build collective power so that our communities can thrive in safe, stable, and truly affordable neighborhoods?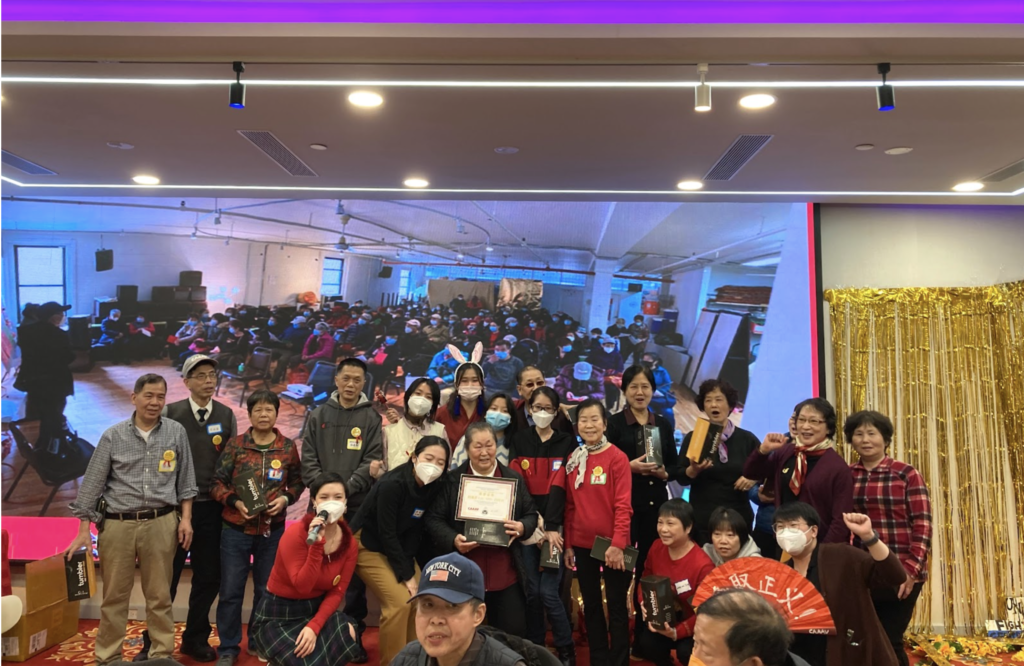 These questions will continue to shape our long-term vision. Our campaigns last year—against Innovation QNS in Astoria, and against luxury developments along the Two Bridges waterfront—showed us that Mayor Eric Adams's "City of Yes" is no city for us. On city and state levels of government, Adams and Governor Kathy Hochul are pushing forward long-term visions of housing that line the pockets of real estate developers and displace poor and working-class communities of color.
To lay groundwork for our fights ahead, we started off 2023 by imagining the communities we would build with neighborhood power. From Chinatown to Astoria, our members want affordable housing that is safe, stable, and liveable for generations to come. We imagine accessible parks and clean air. We imagine well-resourced public libraries and schools in our neighborhoods.
To win, our housing movements must not only secure stronger tenant protections like Good Cause and TOPA, but also target the real estate industry and build neighborhood power among poor and working-class communities of color. Are you ready to join us?
In Solidarity,
CAAAV Organizing Asian Communities
---
Upcoming Events
Degentrification Archives, an exhibit by Chinatown Art Brigade, which features a special room dedicated to CAAAV's history–from our early activism against police brutality to our current fights against predatory developments in Chinatown and Astoria. On view at Pace Gallery through Saturday, March 25.
People's Budget Campaign Launch, which meets 11am on Tuesday, March 7 at Tweed Building (52 Chambers St, New York, NY 10007). Join the fight against Adams's austerity cuts–and the fight for housing, anti-criminalization, education, economy, climate, transit, and health priorities in the upcoming fiscal year's budget.
---
CAAAV Reads
"Could we end evictions?: A story on the revolutionary potential of direct action," in Hammer & Hope
"The Politics and Practice of Tenant Organizing," in The Dig
"Governor Hochul's 'Groundbreaking' 10-Year Housing Plan Mysteriously Lacks Any New Tenant Protections," in Hell Gate
"What is a Small Landlord?," in Hell Gate
"New Yorkers Never Came 'Flooding Back.' Why Did Rents Go Up So Much?," in Curbed
"New Data Shows Where Rent-Stabilized Apartments Might Be Disappearing," in The City
"Landlords want the Supreme Court to overturn NY's rent reg laws. What happens next?," in Gothamist
"White House prepares new tenant protections, alarming housing industry," in Politico