Rezoning Campaign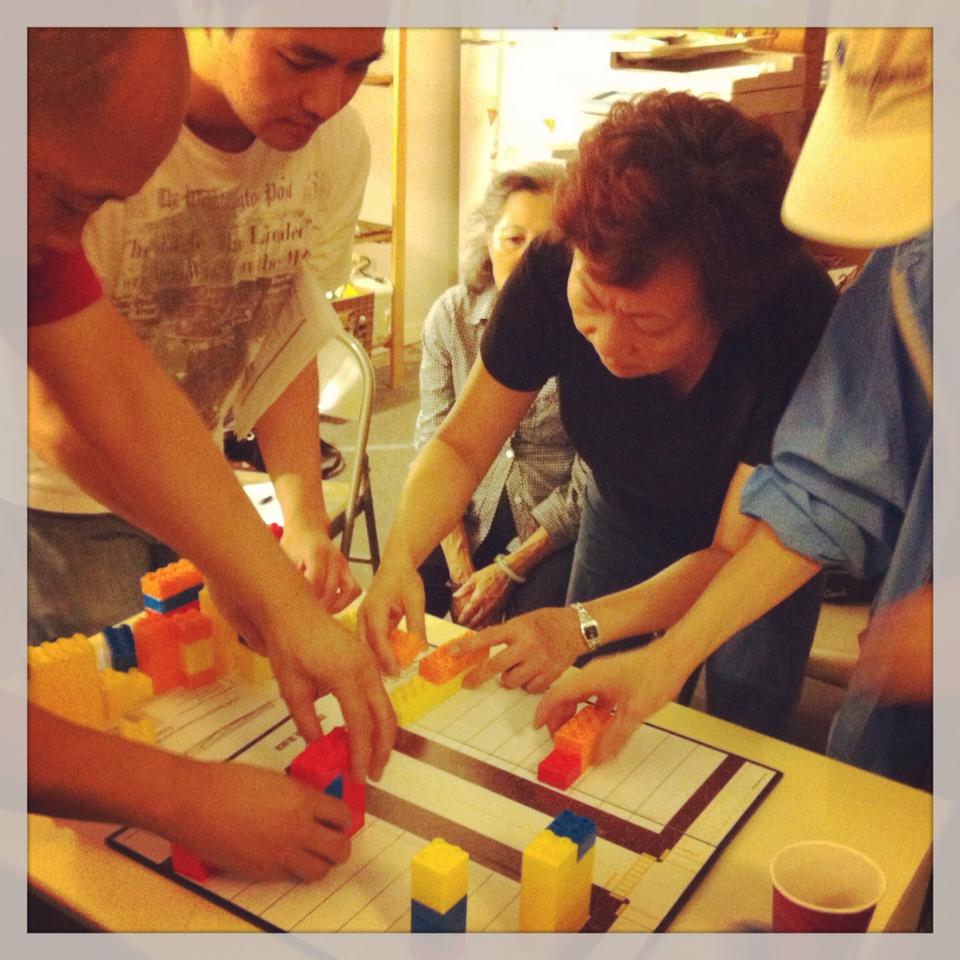 (Chinatown Tenant Union members learn about rezoning using the Center for Urban Pedagogy's 'What is Zoning' toolkit)
Chinatown is one of the last affordable working class and immigrant communities in Manhattan. And Chinatown is the center of Chinese culture and history in this city. But in the past decade, residents' living conditions have deteriorated, and the neighborhood is undergoing rapid gentrification:
Rents have skyrocketed
Families are forced into overcrowded apartments or shelters
Landlords are harassing and evicting long-time residents
Small businesses are closing due to rising rents, and many jobs have been lost
Community programs and services are being cut
Long-time residents are being harassed by the police
Meanwhile, the City is giving developers incentives to demolish buildings and build luxury condos and hotels. We must act NOW to protect our families, our homes, our community, and our culture.
WHY REZONING?
Zoning is a tool used by city planners to control, promote, and/ or deter development. It affects housing, businesses, factories, and everything else that makes up a neighborhood. It determines what can be built, how high it can be built, and for what purpose.
Our current zoning encourages real estate speculation, luxury development, and rising rents, which leads to mass displacement, as we have seen in other neighborhoods such as Harlem and Williamsburg.
CAAAV's Principles for Rezoning Chinatown and the Lower East Side:

CAAAV is advocating for a rezoning plan that:
Protects tenants living in rent regulated housing through anti-harassment regulations
Restricts development on NYCHA land and requires 100% affordability for any construction on public land
Protects small businesses by restricting development of chain stores and large businesses
Promotes affordable housing development for low income families
Provides height limits and restrictions on size of buildings to preserve character of neighborhood and protect residents tenement housing
Includes Chinatown residents and small business owners in the planning process
Support our campaign to create a zoning plan that protects low-income residents and small businesses, and say with us, a Chinatown for residents is a Chinatown for all!  To learn more about how to get engaged in the Rezoning Campaign contact Wai Yee Poon at wpoon@caaav.org.