Frequently Asked Questions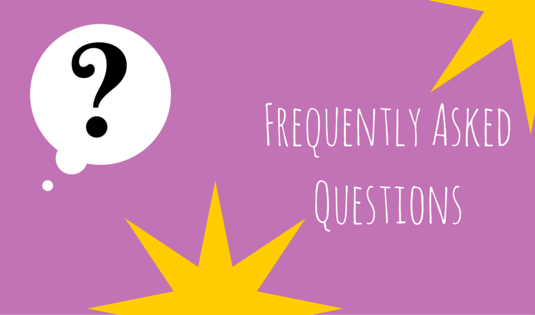 What is the CAAAV Karaoke Battle 2017?
The Karaoke Battle is a fundraiser party to support CAAAV, a grassroots organization that relies on your community support. CAAAV supporters create teams on Crowdrise that fundraise leading up to Karaoke Battle night when they dress up in their best themed costumes and compete in a karaoke sing-off against other teams for the chance to win prizes and bragging rights. CAAAV's goal this year is to raise $20,000.
How do I participate?
The first step is to assemble your team and have a team leader create a team fundraiser page. Ask your teammates to join your team fundraising page to create their individual fundraising pages with their own fundraising goals.
Now you can begin asking your friends, family, and co-workers for donations and work with your team to prepare a karaoke routine, dance moves, and costume to blow away the competition. After you create your page, one of our dedicated Fundraising Committee members will follow-up with you to see what song you're singing and what assistance you may need.
What does the competition format look like?
Teams can sign up to compete in one of four categories:
Best Party Anthem: For teams who want to hype up the crowd
Best Total Package: For teams who want to sing and show off their best dance moves
Diva Off: For teams who know they're the best (or pay homage to their favorite diva)
Best Wildcard: For teams who just want to have fun and whose talent can't be limited to any one category
There will be one round for each category. Each round, teams competing in that category will take turns performing their karaoke routine. At the end of each round, the MC will ask teams in that round to meet on stage and ask the audience to cheer for their favorite team. The team with the most audience support wins bragging rights and a prize.
In addition to best karaoke team per round, we will give out prizes to the top fundraising team, top individual fundraiser, and  team with the best themed costume.
How many people can be on a team?
There are no restrictions on how big your team can be, but you might need to pass the mics around for everyone to get their chance to be heard. We will have two mics.
What if I want to compete, but my team isn't completely formed yet?
You can create your team fundraising page first and then edit your team name or description as more teammates join. You will do us a huge favor by signing up promptly so we get a timely sense of what the competition and fundraising will look like.
Plus, teammates are more likely to join when there is an established team and leader who takes the initiative. That's you!
How do I create my team or personal fundraising page?
We selected Crowdrise because it's super easy to use! To create your team, click "Set Up Your Fundraiser" on the main Karaoke Battle page. To join an existing team, scroll down on the main page and click the link to your team on the leaderboard. On the team page, click "Fundraise For This Campaign."
Any questions about how to use Crowdrise? Their "Event FAQs" page can help.
What if I just want to fundraise?
You can still create a fundraising team or fundraise as an individual without competing in the karaoke battle, just let us know when we follow-up with you after your page is created. Even if you don't compete, we hope you can join us at the party.
What if I just want to sing?
The Karaoke Battle is a fundraiser and we believe in your ability to fundraise. If your teams want to compete, we encourage you to set a fundraising goal that works for you. However, much you raise helps us reach our $20K goal together.
We ask a suggested contribution of $20 for everyone who is attending or competing at the event. As incentives to give it your all, teams who reach certain fundraising milestones will get perks to jazz up their performance:
$250: Be the Beat Machine- Tambourines!
$500: Your Show Stopper- Party Poppers!
Highest Fundraising Team in Your Category:  Reign Supreme – Pick Order of Teams!
If you don't want to compete, but still want to flex your karaoke chops, we will have an open mic karaoke segment where you can perform your favorite songs for a modest donation.
What if I've never fundraised before or worry I'll procrastinate?
Thanks for getting started! Fundraising is a collective effort with lots of opportunities for learning so check out our Fundraising Toolkit with boilerplate templates and tips you can use.
We will also ask you if you need any support: whether that's phone check-ins, message reminders, trainings, etc. We have your back!
What happened to the Dance Battle?
While we love a good dance showdown, we decided to try something new this year!
We understand that many supporters are enthusiastic dancers so we created the "Best Total Package" category just for you if you still want to face off in a choreographed number.
Have any other questions about the Karaoke Battle 2017?
Contact giving@caaav.org.  We're here to help!