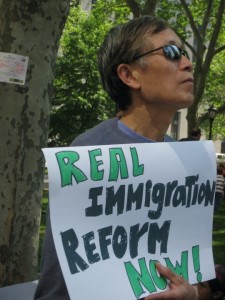 Join CAAAV's family by making a contribution. Your contribution helps us serve poor and low-income Asian communities of NYC! CAAAV's work would not be possible without the commitment and consistent generosity of our individual donors. As a grassroots community-based organization, resources are hard to come by.
To donate by check or money order:
Please make your tax-deductible donation payable to CAAAV and send to:
CAAAV
55 Hester Street, Storefront
New York, NY 10002
Thank you!
To donate online:
Please use the form below. Clicking on the button will take you to our online donation service, provided by nycharities.org. Please have your credit card information ready.
Thank you!